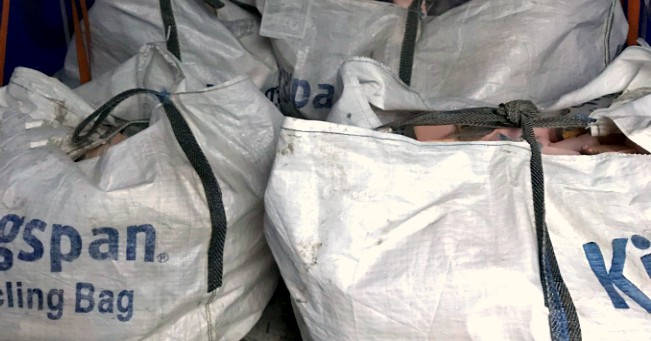 Off-cuts are collected from our Calver Court site by Kingspan and will be recycled in the construction industry.
Here at Glenman Corporation, we are aware of the huge responsibility that each organisation working in the construction industry today has on how their work impacts the environment.
As such, we are committed to developing projects sustainably and always consider the impact on the environment at all stages of the project life cycle. For instance, we are committed to identifying (where possible) environmentally sustainable products, material substitutes or alternatives for our operations.
A critical element of these plans are the reduction and recycling of waste during projects. We are actively working on this in London on our Calver Court Development. This project involves the demolition of 16 apartments and the construction of a 3000m2 4-storey block of spacious duplex maisonettes and apartments. As a result, a considerable amount of waste is generated so on this project Glenman are participating in the Kingspan "Take Back" Scheme.
In this scheme, Kingspan collect off-cuts of cavity wall insulation for recycling. This also has the benefit of reducing the waste-to-landfill quantities. Furthermore, as can be seen from the above photograph, Kingspan uses trucks that are already on deliveries or returns to collect the bags of off-cuts which reduces the carbon footprint from the transport involved.
This is a fantastic initiative, particularly as the construction industry contributes as much as a third of the waste output in the UK. Glenman will continue to regularly audit our sites and put plans in place to help ensure we can develop large-scale projects as sustainably as possible.
Our Calvert Court Project is currently being developed and steps are being taken to produce this sustainably.