Glenman are currently recruiting for a new position in the Galway Head Office – the Head Office Construction Manager. This is a key position within the company and the successful candidate will report to the directors.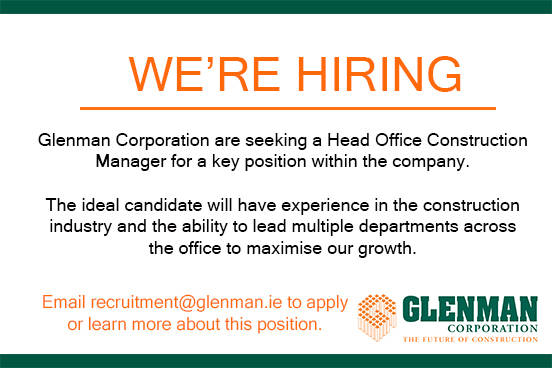 In this role, the Head Office Construction Manager will be spearheading multiple departments across the company in order to identify opportunities to increase their efficiency and growth. The ideal candidate should have clear knowledge of the construction industry and how a construction company is managed, particularly in regard to public work.
An attractive package including pension and bonus incentives will be available to the successful candidate.
Email recruitment@glenman.ie to apply or head over to our careers page to learn more about this role.